Apartments in Primorsko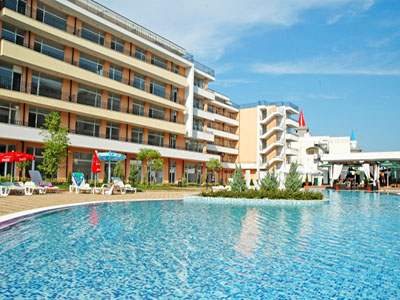 Primorsko – known South-Eastern resort of the Bulgarian state, administrative and tourist center of Primorsko municipality. The city is situated on a pretty Peninsula, bordered by the mountain slopes of the Strandza mountain and the wonderful bays and Devilishly Stomoplo.
The climate of the local region, as almost throughout the Bulgarian lands, warm, comfortable, precipitation in summer is not seen, winter is not cold, that's why the Spa and the swimming season in seaside inclusive continues from April to November.
Thanks to a unique combination of oak forests, turquoise clear waters and beautiful beach is a seaside resort attracts the attention of travelers and those wishing to purchase a home by the sea.
However, the most popular seaside deserved thanks to its velvety Golden amber beaches stretching to a length of 10 km! The sandy beaches of Primorsko – most extensive, not only in Bulgaria but in the whole black sea coast!
Infrastructure
The city is located just 15 km from the resort of Tsarevo and 52 km away from Bourgas. Primorsko is connected by regular Shuttle and bus service to the South coast resorts of Bulgaria, there is also a sea port.
In coastal infrastructure is at a high level, there are possibilities not only for passive leisure comfort, but also for outdoor activities: handball, volleyball, basketball playgrounds designed for athletics and football stadiums, tennis courts, swimming pools, a variety of water rides – there will be things to do for adults and kids.
Attractions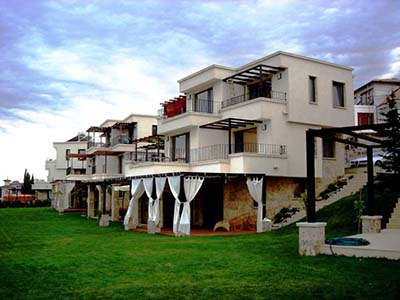 Of the attractions of the city and suburbs worth a visit "Maslen the nose with a unique natural attractions, the famous Bulgarian reserves Arkutino(stored population of water lilies) and Ropotamo, panoramic mountain "happy rock" and "Lion's head", revealing gorgeous views of the local forests and the river Ropotamo.
Buying property in Primorsko has several benefits, first of all - this is an inexpensive and convenient way to purchase property in Bulgaria in the resort area - apartments in housing complexes, private house or Villa – the choice is yours. Buying property in Primorsko is comfort and comfort at reasonable prices.