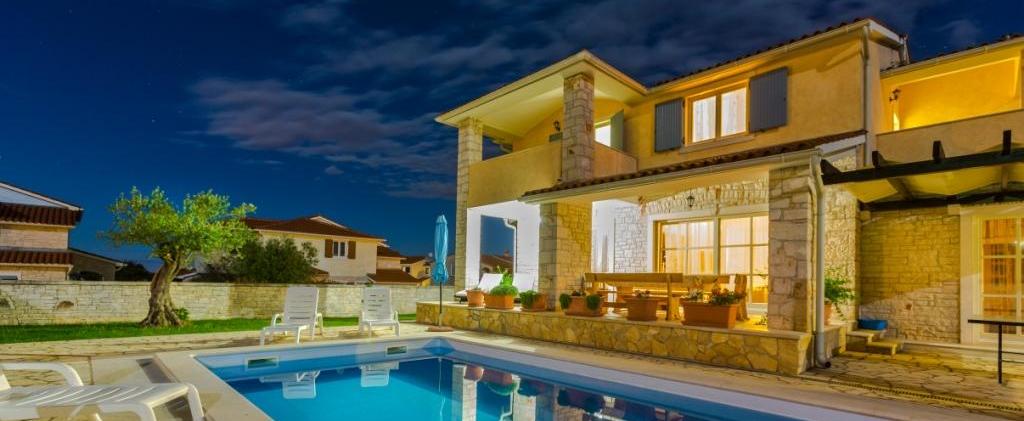 Urgent sale of real estate in Bulgaria in 7 days!
Do not waste time - fill out an application for the sale or purchase of real estate in Bulgaria!

Estimated cost within 1 hour

No need to come to Bulgaria

We sell to European citizens at market prices
Urgent purchase of an apartment in 7-14 days
Leave a request for a cost estimate
(response within one hour)
Urgent sale
Fast redemption of an apartment in Bulgaria in 7 days.
Not urgent sale
I'm not in a hurry to sell real estate, I can wait.
Remote sale
I can't come to Bulgaria. I want to sell by proxy.
How can I get money when selling real estate?
If the transaction is carried out remotely, our agency helps you to conclude an agreement with a Bulgarian lawyer. The lawyer controls the receipt of money from the buyer of the apartment to a special lawyer's account, from which he transfers it to your bank account in the country of destination.
Find out more how to sell an apartment in Bulgaria remotely.
BolgarskiyDom.com (Bulgarian Dom.com) is a large Bulgarian real estate agency headquartered in Sunny Beach. Our company has been dealing with real estate on the Black Sea coast of Bulgaria since 2008. We also actively work in the markets of the Baltic States, Israel, Germany, Great Britain, Poland and other EU countries. We will help you quickly find a buyer and ensure 100% security of the transaction.
Feedback from our clients
Prices and terms for the sale of housing in Bulgaria
As a rule, the average period for the sale of real estate in Sunny Beach, St. Vlas and other large cities is from 1 to 6 months. It all depends on the location of the object, its quality characteristics and the price set by the buyer. The higher the liquidity of housing and the lower its price, the faster it will sell.
| | | | | | |
| --- | --- | --- | --- | --- | --- |
| Resort | Studios (rooms) | Two-room apartments | Two-Bedroom Apartment | Three-Bedroom Apartment | Houses and villas |
| sunny Beach | from 7500 € | from 18 400 € | from 25 500 € | from 40 000 € | from 67 000 € |
| Saint Vlas | from 15 000 € | from 22 500 € | from 32 500 € | from 59 900 € | from 122 000 € |
| Nessebar | from 18 890 € | from 29 990 € | from 44 000 € | from 66 500 € | from 66 500 € |
| Ravda | from 14 500 € | from 24 995 € | from 38 000 € | from 78 000 € | from 85 000 € |
| Pomorie | from 21 100 € | from 32 373 € | from 79 000 € | from 90 900 € | from 99 900 € |
| Burgas | from 29 990 € | from 38 500 € | from 49 500 € | from 55 500 € | from 49 995 € |
Stages of selling property in Bulgaria
Step 1
Apply online or call the office. Initial homeowner consultation.
Step 2
Obtaining copies of documents for real estate and photographs of the object. Negotiate access to an object. Real estate appraisal and final price negotiation.
Step 3
Conclusion of an agreement on intermediary services and, if necessary, execution of a power of attorney. Legal purity check. Collection and preparation of the missing.
Step 4
Advertising photography and pre-sale preparation of housing. Launching advertising using the maximum number of advertising sources, incl. our website www.bolgarskiydom.com.
Step 5
Negotiating with potential buyers. Organization of showings. Conclusion of a preliminary contract with the buyer.
Step 6
Receipt of a deposit from the buyer and its transfer to the seller. Transfer of a package of documents to a notary to prepare for the transaction.
Step 7
Transfer of money to the seller. Registration of a notarial deed in court and real estate registry. Closing the deal.
Stages of real estate purchase in Bulgaria
Apply online or call the office. Initial consultation of the homeowner (1 day).
Inspection of the object. Check of legal purity (2 days).
Conclusion of a buyout agreement (1-3 days).
Full payment. Closing the deal (1-4 days).
What documents are needed for a buyout or urgent sale?
The seller needs to prepare the following package of documents:
Valid passport;

Notarial deed;

Declaration of marital status;

Declaration of absence of unpaid enforceable tax debts, duties and debts on pension contributions.
How to sell property bought in marriage?
Under Bulgarian law, any property acquired by a legally married citizen becomes the joint property of both spouses. It follows that both husband and wife have equal rights to property that was acquired by one of them during the marriage.
If a prenuptial agreement has not been previously concluded, the sale of any jointly acquired property, in addition to the usual package of documents, requires the written consent of both spouses, even if the spouses have already filed for a divorce.
When one of the spouses is against the sale of property, does not agree with the terms of the contract or requires the division of property, the case is resolved through the court. Most often, the court decides to put the property up for auction, and the funds received are divided equally between the former spouses.
Wrong opinions about the urgent sale of apartments in Bulgaria
"I can sell an apartment in Sunny Beach without the help of realtors without spending money on their services!"
Reality: in Sunny Beach, supply on the secondary market is almost 70% higher than demand. In addition, there is a high risk of getting scammed.
The advantage of cooperation with BolgarskiyDom:
We will attract several experienced realtors who will help you quickly and profitably sell your home. We guarantee the purity of the transaction!
"I will place an ad for the sale of housing in Bulgaria without intermediaries on several sites and quickly find a buyer!"
Reality: without knowing the psychological intricacies of creating ads and having up-to-date information on the market value of similar objects, you can write a lot of ads, but to no avail.
The advantage of cooperation with BolgarskiyDom:
In the shortest possible time, we will make sure that more than 80% of potential buyers of real estate in Bulgaria will know about the sale of your apartment.
The BolgarskiyDom company provides services for the urgent purchase and sale of real estate in Bulgaria in Sunny Beach, St. Vlas, Nessebar, Elenite, Ravda, Burgas and other cities.
With extensive experience in the sale of real estate in Bulgaria and extensive advertising opportunities, we successfully complete transactions in the shortest possible time.
PS
Often, we are not contacted immediately, but after 6-12 months of unsuccessful attempts to sell property in Bulgaria on their own, through classifieds sites and huge advertising posters on the balconies. Why doesn't it work?
Just remember how you felt during the search and decision, when you yourself were in the buyer's shoes. First of all, everyone is concerned about the issue of safety, and only then - the benefits. In a new country with unfamiliar laws, a person feels insecure. BolgarskiyDom gives people peace of mind for the money they invest.