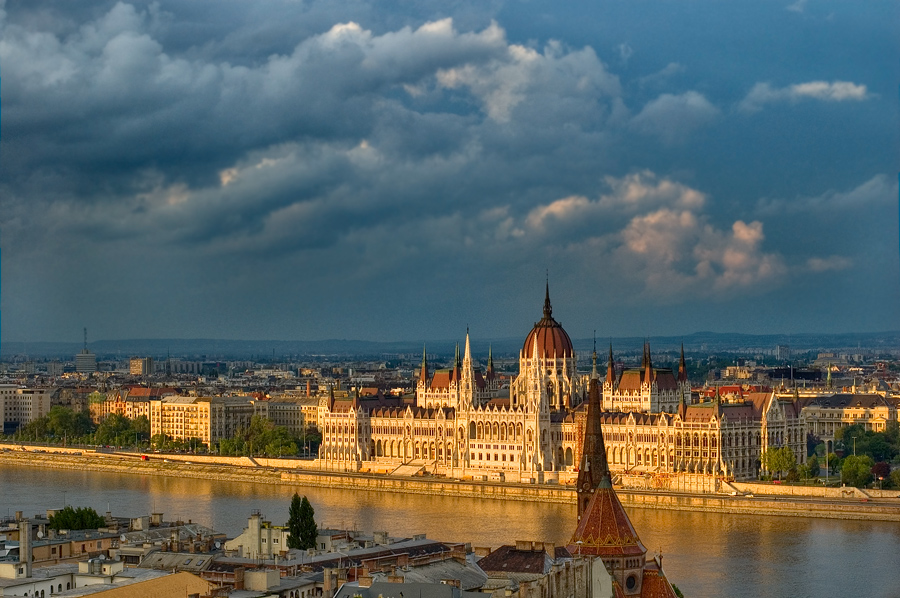 Having the necessary amount of money for purchasing property in Europe, You may hit a dead end. Because there are so many interesting places. What country to choose? What to consider?
This article will help to clarify the situation and to assess the situation of two European countries: Bulgaria and Hungary. Will consider aspects such as climate, the quality and cost of real estate, taxes, waste utilities, as well as the standard of living in those countries.
How much should I pay for the apartment?
Pictures - this is the first question of interest to buyers of real estate. The situation on the real estate market in these two countries, Bulgaria and Hungary, similar in many ways. As in Bulgaria, because of the crisis the real estate Hungary has suffered a sharp decline in prices, which peaked in 2009. Now in these States appear to have stabilized, and even the rise of housing prices in some areas. This makes the liquidity of real estate, which means that Your investment will not lose its value and will probably bear through the years profit.
But it is necessary to recognize existence of significant differences. Yet the cost of real estate in Bulgaria more available for Russian buyers. Compare the average cost per square meter of real estate in capital cities: Sofia and Budapest. In the first case, one meter costs an average of 850 euros, the second - 1270 Euro. Thus, buying an apartment or a house in Sofia on average prices, You become the owner of quality housing renovation and new furniture, perhaps not far from the city centre. In Hungary, the average price of real estate means, and average quality. After the transaction is completed, You will likely have to make repairs.
As for the paperwork and the process of renewal of real estate in his name, in both countries this procedure as simple as possible. But the size of the property taxes, again more attractive in Bulgaria. There You will have to pay 0.15% of the cadastral value of real estate, and in Hungary from 2% to 4%.
What kind of weather awaits me?
The second important question being asked by people who purchase real estate is a weather and climate. Bulgaria and Hungary are in the same climatic zone. Therefore, temperature, and rainfall, and duration of summer and winter nearly identical for these two countries.
So, from the point of view of climate for the Russians, both countries will be equally attractive. Winter in Bulgaria and Hungary are not very long and not very frosty. The average temperature in January, the coldest month, stay at the level of +1, +2 degrees Celsius. European winter will delight you with snowfalls, but not as abundant as in Russia. If someone wants to enjoy plenty of snow in the winter in those States, is to go to the ski resorts. But Hungary still has a higher humidity, so frequently rains in the offseason. A frequent phenomenon - fog.
In the summertime in Bulgaria, as in Hungary, registered high number of Sunny days. The average temperature in the hottest months to 27 degrees Celsius. In Hungary, in the summer, especially in the second half, there are frequent, but intermittent rains.
From the point of view of tourism, these countries are very interesting, each in their own way. In Bulgaria more opportunities for recreation, as there is access to the sea. Hungary has its own "sea" - lake Balaton, but more remarkable Hungary for its ancient architectural structures.
How much will I spend to life?
Utilities, transport, food prices - all significant items of Your budget if You plan some time in the country. As things stand in this respect in Bulgaria and Hungary?
Cost of utilities:
Bulgaria:
Electricity: 0,1 Euro per 1 kW / h.
Water and sewer: 0,5 Euro per 1 m3.
Phone: 6 euros per month (home); 4,5 euros - mobile (standard package).
Hungary:
Electricity: 0,2 € /KWh.
Water and sewer: 2.5 to 4 euros per 1 m3.
Phone: from 5 to 40 cents/minute conversations.
Transport:
Bulgaria: public transport has a unified rate - 0,5 Euro taxi ride - 0,35 Euro per 1 km.
Hungary: travel by rail - 1 Euro for 50 km; taxi - 0,5 Euro/km; public transport - 1.12 € 1 ticket (350 HUF).
The prices in the grocery stores:
| | | |
| --- | --- | --- |
| Product name | Price in Bulgaria | Price in Hungary |
| Milk | 0,9 euros./liter | 1 Euro/liter |
| Eggs | € 0.9 dozen | € 1.5 dozen |
| Bread | 0,5 Euro 1 loaf | Euro 0.4 1 loaf |
| Rice | 1 € /kg | 1.1 Euro/kg. |
| Cheese | 3,7 € /kg | 5 Euro |
| Potatoes | 0.45 euros/kg | 0,5 Euro/kg |
| Wine | 3,5 EUR/litre | 2 Euro/liter |
| Beer | 0,5 Euro/liter | 0,35 Euro/liter |
| Fruit | 1 € /kg | 0,8 € /kg |
Summarize
Deciding where to buy a property, keep in mind that, although Bulgaria and Hungary is in many ways similar, buy real estate in the Bulgarian State will be more favorable. In addition, in Bulgaria rarely rains, lower property taxes, cheaper utility bills and transport costs. In General, the standard of living in these countries are about the same.