Property for Sale in Ravda, Bulgaria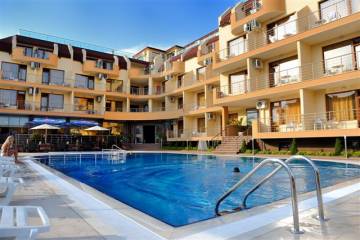 The sun, sea and water are all synonyms of this seaside resort. The region of Ravda is widely recognized as the optimal recreational attraction for tourists and locals alike. Tailored to the younger public, the resort town offers a wide variety of attractions, such as water skiing, rowing, windsurfing, swimming and sailing.
However, due to the mild, warm climate, fresh Mediterranean air, clean sandy beaches and gentle sea, this small resort is also suitable for a quiet family holiday. Ravda is famous for its fishing, orchards and vineyards.
A Coastal Resort
Along the entire length of the coast, from the South (here) to the North (Nessebar), the beach of Ravda is full of small, beautiful bays. The beach is well maintained and offers all kinds of services for a safe and comfortable stay. Recently, a large water park with many rides and water slides has opened to the public, drawing in an international audience.
Ravda - Location and Transportation
Ravda is comfortably situated just 30 km from Burgas, 3 km from Nessebar and 4 km from the Elenite resort, Sunny Beach and St. Vlas. Thanks to this advantageous location, the resort town has become a favorite holiday destination for many European tourists, including Germans, Slovaks, Czechs, Ukrainians, Belarusians, and Russians. Additionally, Ravda has a well-developed system of transport. Every 20 minutes, a bus connecting Nessebar, Sunny Beach, Ravda and Burgas comes around. Nessebar is also accessible by train for just 1 Lev (0,5€).
Real Estate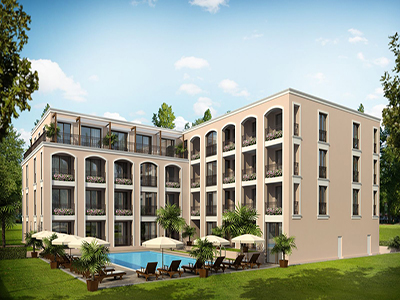 You will be pleased with the low prices of real estate in Ravda– they are significantly lower than that of larger neighboring resorts. However, the quality of service is not worse. It all depends on your expectations and financial possibilities. Flats, luxury apartments, cottages and private homes can be found within an ideal ratio of price and quality.
Infrastructure
The town contains several grocery stores, a market and a supermarket. There are multiple amenities for children's and youth recreation. Near the center of the town you will find a hospital, a supermarket, a fitness center, library and post office.
In the evenings, you can visit the discos, the most famous one being "Varvari". For more entertainment and thrills, visit Sunny beach (just 4 km from the town), where nightlife is always booming.