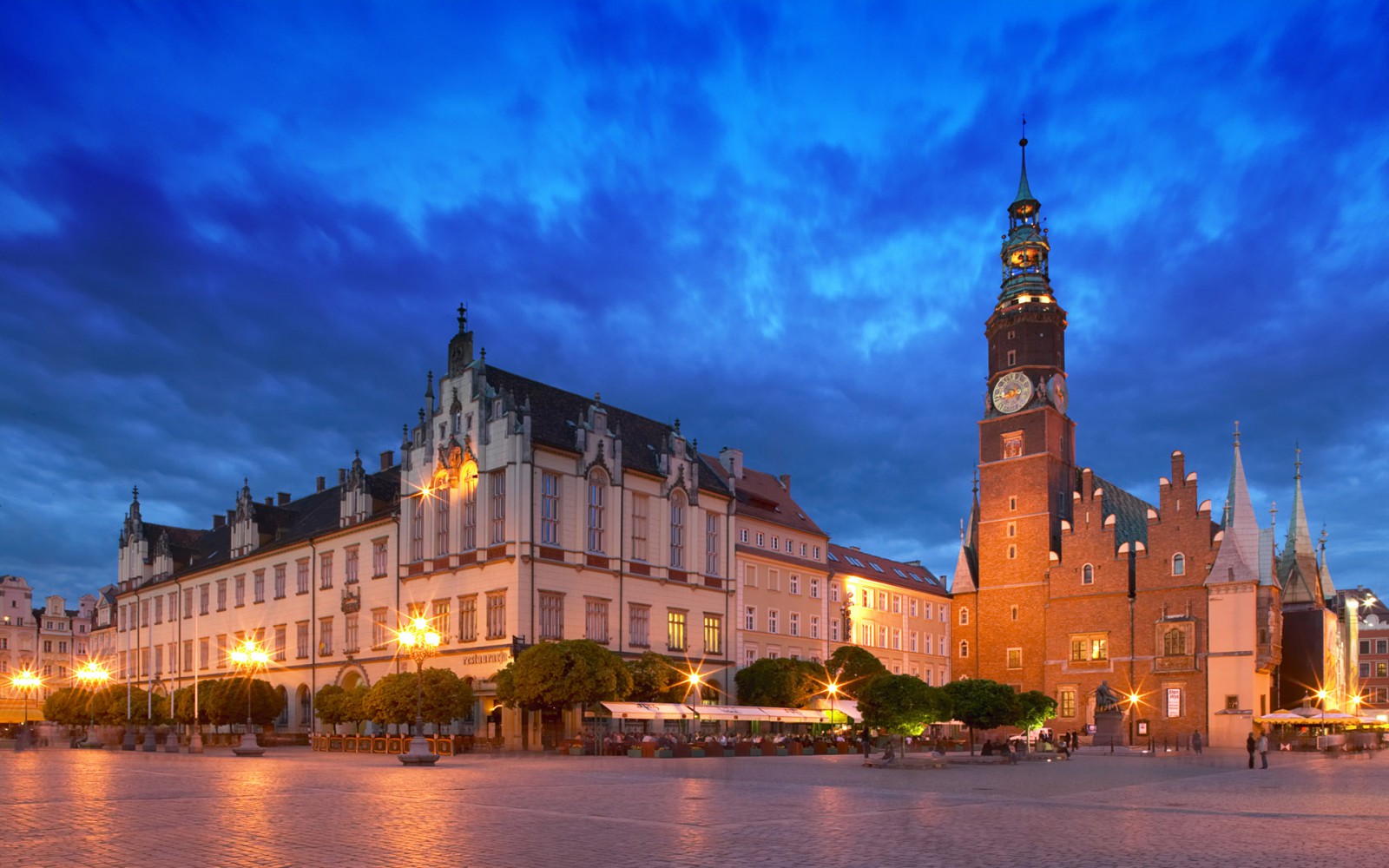 Bulgaria and Poland - the countries are too different to compare them. And yet, for those who are planning to buy a property in a European country, it may be difficult to make a decision. In each of these States has its own significant advantages. Let's look at them under a magnifying glass the investor, tourist and permanent resident.
Where to invest?
The investor need not just to make a successful purchase, but also to profit from the capital invested. What prospects there are in Bulgaria and Poland? To do this, let us analyze the following factors:
real estate prices;
the liquidity of real estate;
market prospects;
to make a profit.
The cost of real estate. It should be noted that for the acquisition of immovable property in Poland will require more significant capital than in Bulgaria. To do this, we compare the average cost per square meter in the capitals of these States: Sofia - 850 Euro, Warsaw - 2050 euros. Of course, in Poland you can find houses and flats cheaper, in the range of 1000 - 1500 euros per m2, if we talk about the facilities located in small towns and closer to the Eastern part of the country. But we are interested only advantageous from the point of view of investment proposals. For those who have large capital, is more suitable Bulgarian real estate, the quality is not inferior Polish.
Liquidity. On the liquidity of real estate, both in Poland and in Bulgaria, primarily influenced by its geographical position, and then the quality. As a rule, are considered liquid objects in large densely populated cities, resort areas or on the transport routes. If we talk about apartments in the resorts, it is more popular in this respect Bulgaria. The state invests a lot in the development of the tourism industry. And wanting to buy housing there is becoming more. Poland, in turn, is a convenient country for doing business. Objects purchased here by foreign nationals, most often for opening offices and businesses. Usually foreigners choose to Warsaw, Krakow or any other large city where the demand exceeds the supply.
The prospects of the real estate market. According to analysts, the prices of flats in Poland, which have grown considerably over the past few years, will grow and further. One of the prerequisites was Poland's accession to the Schengen zone. For Russian buyer Poland has become an attractive neighbor, opening the way to Europe. The increase in the prices of homes and apartments plus for those who want to resell their property, "expensive", but a disadvantage for those who simply do not have the necessary capital for the purchase of housing in this country.

In Bulgaria one time there was a decline in the prices of real estate havesSTV. But over the last few years the situation has stabilized. In Sofia, Varna and some seaside resorts rates are gradually increasing, but are still within the range that is very affordable for the Russian buyer. If growth continues, Your investment will make a profit.

To make a profit. Real estate can be for its owner an additional source of income. For this you need to give your apartment on rent. The average rent of apartments, both in Poland and in Bulgaria about the same: 10 - 20 euros per day per person. But in Bulgaria there is one advantage: during sea season of the Bulgarian resorts are full of tourists, and so there are many who want to rent a house by the sea or in the mountains. Active season lasts from may to October.

Where to go tourist?

For those who first came to Bulgaria and Poland, both countries seem interesting. Majestic mountains, lakes and reservoirs, parks and reserves, national and historical museums, palaces and castles, ancient monasteries, cathedrals and churches - all of this can be seen in these two diverse countries of Europe.

Country
Bulgaria
Poland
Attractions
Rila mountains; Perini.
Carpathian mountains (Tatra and Beskidy mountains) and the Sudety mountains.
Seven Rila lakes; reservoir Koprinka.
Masurian lakes.
Rila monastery; the monastery Aladja; Bachkovo monastery; the Hagia Sophia; the Church is the monument to Alexander Nevsky.
Oliwa Cathedral; the Church of the virgin Mary, the monastery of Jasna Gora.
The Museum of history in Sofia; Plovdiv archaeological Museum; Architectural and Museum complex "Tsarevets"; national gallery for foreign art.
Pałac na Wyspie; Ksiaz castle; castle Marienburg; Frederick Chopin Museum; the science center of Copernicus; the Palace cultrue and science; Museum of Auschwitz-Birkenau; Centennial Hall.
Palace Evksinograd; the Palace of Queen Maria.
Planty; Belovezhskaya Pushcha; Lazienki Park.
Nature reserve Srebarna and Ropotamo. The Sofia Zoo.
The Warsaw zoo.

A separate word should be said about the rest of the sea. If the purpose of the trip - swimming, then definitely you should choose Bulgaria. Here and more Sunny days and the water temperature is higher, and an average of 25 degrees Celsius. The rest of the Baltic sea in Poland, as they say, "the Amateur". Swim in the sea not everyone will dare: the water temperature even in warm weather may be about 10 degrees.

And, of course, not to mention winter ski resorts in Bulgaria and Poland. Hotels and apartment complexes, staff service, national cuisine, ski slopes-all at the highest level. Lovers of winter recreation will be enjoyed and Polish Zakopane, Bansko and Bulgarian.

What is it like to live in Bulgaria and Poland?

What is the purpose of the foreigner wouldn't buy real estate in Europe, in any case, you will need to pay the bills for utilities and taxes. And during your stay in the country will also be costs for food, phone calls and transportation. Let's see what we can offer Bulgaria and Poland.

The cost of transport

Bulgaria: public transport has a unified rate - 0,5 euros, a taxi in the city - 0,35 Euro/km.

Poland: the cost of one ticket in public transport from 0.6 euros to 1.2 euros; the cost of travel on the day - from 2.9 euros to 4.50 depending on the zone; travel for a month - 21.5 euros to 37 euros.

Utilities

Bulgaria:
water and sewer: 0,5-0,75 Euro per 1 m3.
electricity: 0,1 Euro per 1 kW / h.
gas: 0,03 Euro per m3.
phone: 6 euros per month (home); 4,5 euros - mobile (standard package).
Poland:
water and sewer: 2,64 Euro cold; 3,36 - hot.
electricity: 0,14 Euro per 1 kW / h.
gas: 0.05 Euro per m3.
phone: 2,7 25 euros per pulse.
heating: 26,5 EUR/month.
The prices on food
| | | |
| --- | --- | --- |
| Product name | Price in Bulgaria | Price in Poland |
| Bread | €0,5 1 loaf | €0,6 1 loaf |
| Milk | €0,9 liter | €0,6 liter |
| Eggs | €0,9 dozen | €0,84 dozen |
| Meat | €3.75 kg | €3,12 kg |
| Fruit | €1.5 kg | €0,84 kg |
| Vegetables | €0.75 kg | €0.96 kg |
| Beer | €0,5 liter | €0,6 liter |
| Cheeses | €3.7 kg | €3.6 kg |
Climate
The climate of the country plays a crucial role for those who are going to change the permanent place of residence. Climatic conditions in Poland and Bulgaria it is difficult to compare, as they are too different. Bulgaria is characterized by a long summer, with the hottest months July and August. The highest temperatures reach 30 degrees Celsius. Winter in Bulgaria soft, near mountains - snow. The average winter temperature is 2 degrees. In the course of the year in Bulgaria there are about 300 Sunny days.
Describe the climate of Poland is more complicated, as its non-permanent nature. Average annual temperatures are much lower than in Bulgaria: summer: 20 degrees, winter is 0 degrees. The mean annual precipitation is 600 mm, most of them occurring in the summer months. The number of cloudy days is about 60% per year.
Not to say that the weather conditions in Poland are worse than in Bulgaria or Vice versa. It all depends on each person's needs. Those who like to take long sun and sea baths and can not tolerate cloudy weather, will like the climate of Bulgaria. But for people suffering from diseases of the cardiovascular system, Poland will be a cure for the disease.
Tourist, investor or conventional buyer - each of them will find their advantage in one of the lovely European countries, Bulgaria and Poland.