Property for sale in Varna
Varna is the pearl of the North black sea region. The city is situated on the North-East of the country on the coast Varinskogo Bay, 450 km from Sofia and 120 km from Burgas. Gorgeous beaches with silky white sand that span up to 8 kilometers to the East of the city are a big attraction. The calm sea with gentle tides and the warm climate create ideal conditions for a perfect seaside holiday. Nevertheless, Varna is a lot more than just a seaside resort.
The Infrastructure Of Varna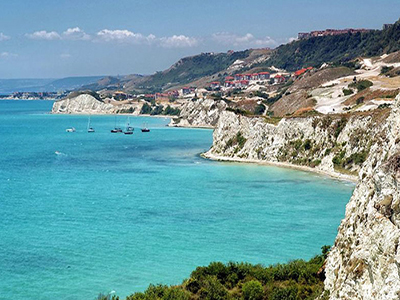 Varna is the third largest city in Bulgaria (344 000 people), a major financial centre and a significant transport hub of the country. The city has a railway station which provides both international and domestic transportation (to cities like Kiev, Moscow, Saratov, Minsk), two bus stations and a marine port serving more tourist and cruise lines.
The Varna airport is located 7 km. from the city. The city is surrounded by smaller towns, for example, the resort town of Sozopol.
In addition, Varna is the largest Bulgarian port with ferry connections to ports in The Caucasus, Odessa, Poti, Istanbul and Batumi. Varna is a constantly developing tourist center. The city contains many four and five star hotels, many being "all inclusive" and of highest quality service.
The city is a major cultural and educational center of the country. Here is the Cathedral of the Dormition of the 19th century, you will find a collection of "the oldest gold in the world" in Verscom the archaeological Museum, and the Orthodox cave monastery of Aladzha, "Asparuhov bridge" linking the sea with Venskim lake.
The Seaside Park "Morska Gradina" has dozens of exotic plants and flowers. This is a great place for families with children. The Park utilizes an Aquarium, Dolphinarium, Zoo, Terrarium, Observatory, Planetarium, Maritime Museum, the "Bridge of Wishes" and more.
If you are looking to purchase property in Bulgaria at the best rate, then Varna is the perfect choice.