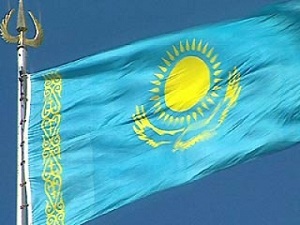 The company "BolgarskiyDom" - international real estate Agency specializing in real estate in Bulgaria. Our catalog contains thousands of listings on the black sea resorts, Sofia, Varna and mountain areas of Bulgaria. We will help You to find a suitable residential facility, will provide professional assistance in support of the transaction and execution of all necessary documents.
This article is specially prepared for the citizens of Kazakhstan planning to buy a property in Bulgaria and provides answers to the following questions:
-
The benefits of the investment in Bulgarian property in 2018-2019,?
What are the features of purchasing property in Bulgaria by the citizens of Kazakhstan?
What are the additional costs of purchase?
How to open a visa and a residence permit in Bulgaria for citizens of Kazakhstan?
Season 2018-2019 investment: why now?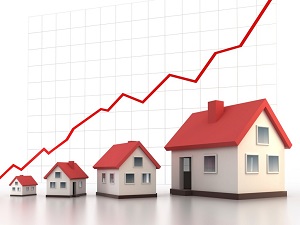 Best prices. According to experts, prices of residential property in Bulgaria has already touched the bottom and now they are in the growth stage. According to statistics, in 2014 there was observed an increase in average property prices and experts predict further growth in 2015-2016. In 2018, the value of Bulgarian property have increased by 4-10% depending on region of the country. Experts predict a stabilization of prices in 2019.
The projected depreciation of the Kazakh currency. Amid a currency crisis in Russia and the CIS devaluation of the Kazakh tenge is not far off, that is a telling signal of profitable investment of their capital in liquid assets.
The minimum ratio of the Euro to the dollar. To date, the ratio of European currency against the dollar reached a record low level of 1:1.1, which reduced the value of the property for the Kazakhs keep their savings in dollars.
The purchase of real estate by citizens of Kazakhstan - are there differences?
Acquisition of Bulgarian real estate Kazakhs is no different than the purchase by citizens of other States. Bulgaria applies the same rules to all foreign investors. To make a purchase, you only need a valid passport and an account in a Bulgarian Bank, which will be carried out all calculations for the property.
According to the law of Bulgaria, foreign citizens (except EU citizens) can buy land, and the purchase of the house to use them on loan. This limitation can be circumvented by opening a company and registering the land to a legal entity.
Learn more skiydom.com/kak_kupit_nedvijimost_v_bolgarii/">about the process of buying property in Bulgaria .
What are the additional costs?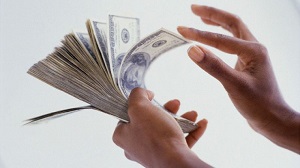 Planning a real estate purchase, you should consider additional costs that you will incur as a buyer. Typically, you need to add another 2,80%-7,60% of the project cost. The structure of the related expenditures are as follows (%of the cadastral value of the object).
Tax on transfer of property rights from 0.1% to 3%.
Notary fee - from 0.1 to 1.5%.
The registration fee is 0.1%.
Translation and notarization of documents - 100 euros.
Realtor commissions: usually paid by the seller of real estate.
How to open a Bulgarian visa to the citizen of Kazakhstan?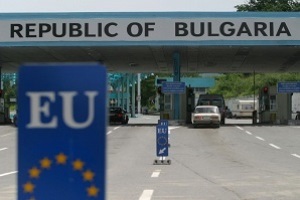 To open a visa to a citizen of Kazakhstan or in the official Visa application Centres of the Republic of Bulgaria in the cities of Astana and Almaty or directly at the Embassy of Bulgaria in Astana. The first trip to Bulgaria for the purchase of real estate, a citizen of Kazakhstan can obtain a short-term tourist visa. The cost of processing short-term visa at the Visa application Centre:
Visa fee
Adult holders of Kazakh passport - 13200 tenge or 65.3 per Euro.
The children of citizens of Kazakhstan under 12 years of 7,700 tenge or 38 euros, children under 6 years stay free of charge.
Service charge - 5483 billion or 27.1 per Euro.
Property owners in Bulgaria can expect to receive multiple entry visas valid for 3 years.
All necessary documents can be submitted personally by the applicant and its authorized representative.
More information about procedure, list of documents required for different categories of citizens can be obtained on the website of the Bulgaria application centre in Kazakhstan.
Residence permit in Bulgaria
According to the Bulgarian legislation, foreigners who bought property in the country worth more than 300 million euros are eligible for a residence permit or visa "D". Also a residence permit under the simplified scheme may also benefit from wealthy retirees, foreigners who plan to move to Bulgaria for permanent residence.
Read about the procedure of obtaining residence permits in more detail.
Useful information
The cost of tickets in both directions:
Almaty-Sofia - €500-550.
Almaty-Varna - €550-600.
Astana-Sofia - €600-650.
Astana-Varna - €600-650.
If You have any questions or you have already decided to buy a property in Sunny Bulgaria, then contact us by phone +7 (717) 272-70-88 email info@bolgarskiydom.com or visit our office in Astana, andthe dres Pushkin street,10. We will gladly help You and answer Your questions.
Leave a request or ask your question